The following post was prompted by the Gizmodo article linked below.
A metallic foam?! Are you kidding me? This is amazing!
Of course, just because its lighter than water doesn't automatically recommend it for other uses, but one can't hope to be encouraged; just think what this might mean for the space program, ordinary aircraft, not to mention air ships. Consider my mind truly boggled.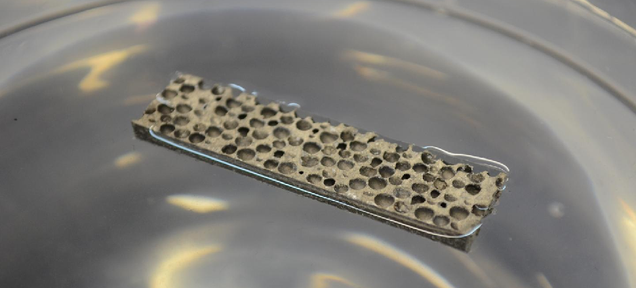 This Floating Metal Will Make Feather-Light Warships